It is with great pleasure that Doyle joins forces with the Laurent Duvernay-Tardif Foundation (LDT Foundation) and the cause's circle of donors! This new foundation, created by Laurent Duvernay-Tardif, medical doctor and former pro football player, and Florence-Agathe Dubé-Moreau, independent contemporary art curator, author and columnist, focuses on educational success, which spreads far beyond academic results. For them, educational success is synonymous with curiosity, creativity, self-worth and perseverance, through a combination of art and sports. The Foundation strongly believes that these elements help young people to develop their full potential and become well-rounded adults.
To kick off this new collaboration, from November 20 to 27, 2023, Doyle will donate an additional $10 per frame sold to the LDT Foundation as part of its Giving Week initiative. For this 5th edition, Doyle once again aims to give social meaning to shopping during this frenetic week.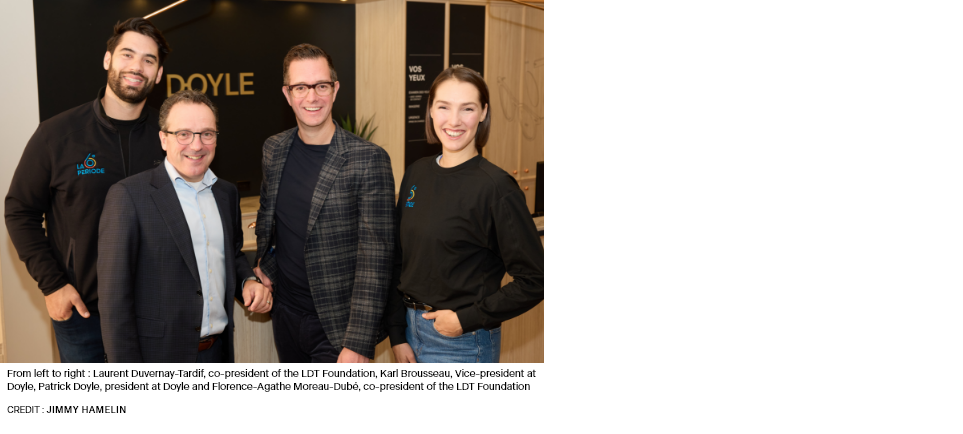 The 6th Period
– LDT Foundation's new flagship program
The LDT Foundation guides elementary-school students in the development of skills essential to their educational success by offering them Quebec's first extra-curricular program combining art and sports! To achieve this, Laurent, Florence and their team have surrounded themselves with experts in childhood, education, art and sports, to develop The 6th Period, a free, turnkey program for students in grades 5 and 6 that promotes a healthy balance among art, sports and studies. The foundation believes that young people today, more than ever, need to move and to create. The kids take part in one hour of activities led by the LDT Foundation team, for 12 weeks during the school year.
Deployed in several Quebec cities and regions to meet the needs of Quebec communities, this innovative initiative, which fits right into the students' school lives and meets the objectives of the Québec Education Program (QEP), encourages participants to explore new passions.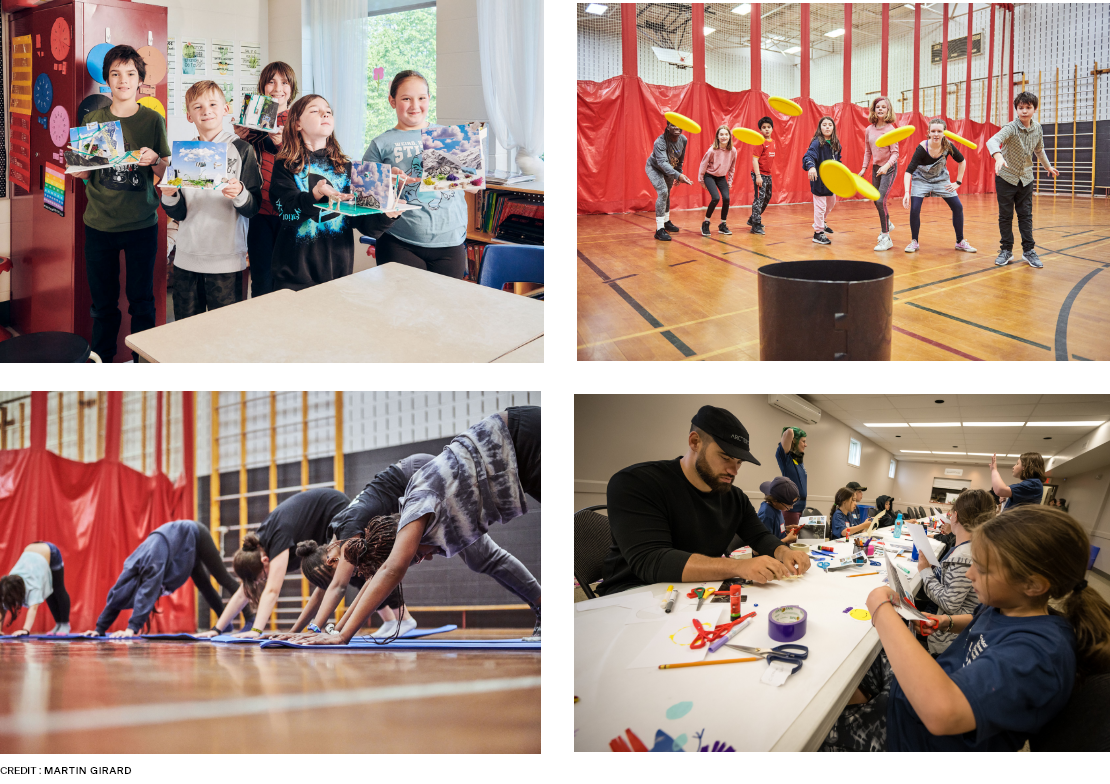 And the benefits go far beyond what we could have hoped for. Moving and creating at school is an excellent opportunity to improve:
Physical, mental and social health

Self-esteem, self-confidence and self-knowledge

Motivation and perseverance

Stress and anxiety management

Memory and concentration

Critical and analytical thinking

Development of skills essential to educational success

School success rate
Some facts about the LDT Foundation
During the 2023-24 school year, The 6th Period program is being implemented in 32 public elementary schools in 8 Quebec regions, where more than 70 facilitators and coordinators are helping nearly 1,500 students in grades 5 and 6 to move and to create.
The perfect fit!
Because our missions are so similar, "collaborating with the LDT Foundation was natural," says Patrick Doyle, President of the Doyle Group. "A child's vision plays a major role in their learning and development, as nearly 80% of their learning takes place through vision. This has a direct impact on their academic success," says Doyle. He adds that "our small neighbourhood stores are invested in their communities, and that's why the academic success of our young patients, which is intimately linked to their eye health, is extremely important to us."
Working together for the educational success of our youth!
"We've discovered a local, caring family business that, like us, serves many Quebec communities." Laurent and Florence-Agathe also point out that it is thanks to the support of valued partners like Doyle and its customers that they can continue to bring The 6th Period to other elementary schools across the province. "Thank you for giving back! Your meaningful actions really do make our world a little bit brighter."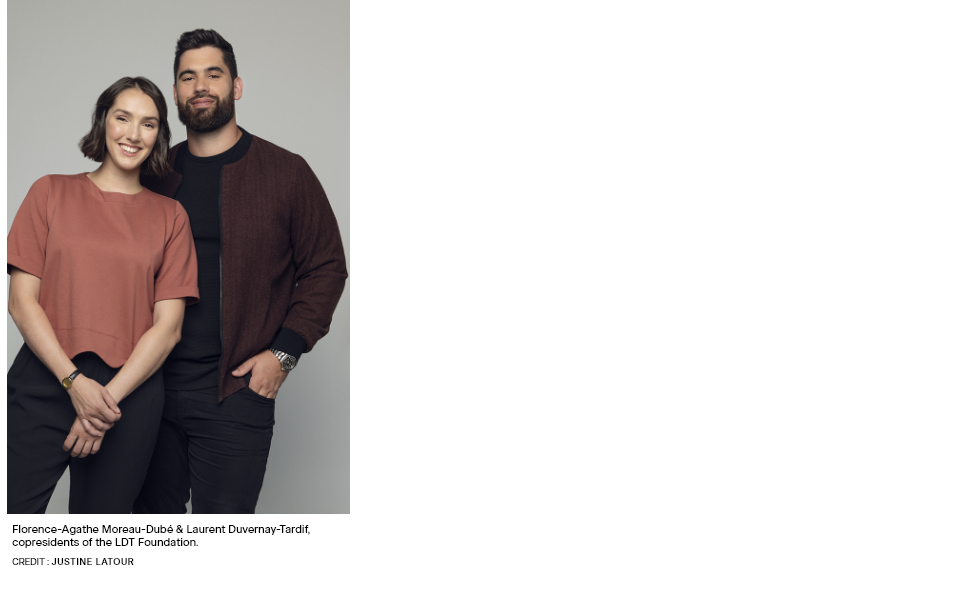 To find out more about the Foundation, visit their website at fondationldt.com.