Do you wear contact lenses?
1. Clean your hands — and your lenses!
First of all, you should always wash and dry your hands before handling your contact lenses. Every time you clean your contacts, rub and rinse them with contact lens solution. Make sure you rub both sides of each lens with your fingers, making a pie slice movement. This way, you can be sure you are removing any residue on their surface.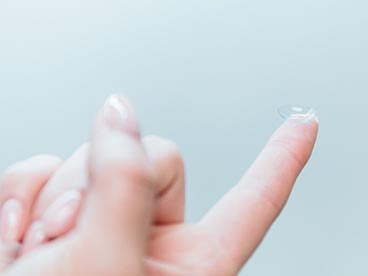 Warning: water and saliva are not appropriate cleaning solutions!
2. Don't forget your contact lens case.
Make sure you clean your contact lens case with cleaning solution every day. Dry it with a clean cloth and place it face down with the caps off. Remember to replace your contact lens case with a new one every three months.
3. A few things to avoid at all costs:
Wearing your contacts in the shower, swimming pool or jacuzzi

Sleeping with your contact lenses, unless you've been advised to do so by your eye health specialist

Mixing various contact lens solutions

Storing your contacts in water

Wearing your contact lenses longer than is recommended by your eye care professional
Warning: you should never reuse contact lens solution or mix fresh solution with the one from the day before. Always pour fresh contact lens solution in your case and make sure you purchase the brand recommended by your eye care professional.
Pamper your eyes!
Replace your contact lenses when recommended by your optometrist or optician.

Come see us! Go see your eye care professional every year — or more often if needed. And if you have any questions about how to take care of or use your contact lenses, don't hesitate to ask!

Keep a pair of eyeglasses on you at all times in case you need to remove your contact lenses.

Stop wearing your contact lenses and see an optometrist if you notice that your vision is blurry, if you are experiencing discomfort, or if your eyes are irritated, red or sensitive to light.
Do you wear eyeglasses?
4. Clean them regularly!
Did you know it is strongly recommended to clean your frames regularly? Run them under lukewarm water and gently rub the lenses and the entire frame with mild soap to get rid of grease and dirt.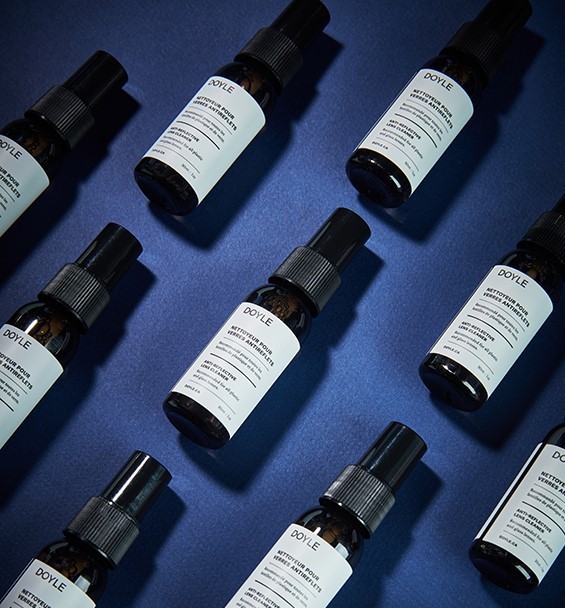 Forget hot water!
"People tend to use hot water to wash their glasses because they think the heat will help remove grease," points out Janie Trottier. "But in the long run, hot water can make your anti-reflective treatment crack. What's more, hot water doesn't clean as well as warm water, and your frames will tend to pick up more dust and dirt!" This is why it's important to use lukewarm water to efficiently clean your eyeglasses.
No paper towels!
"You should never clean your glasses with paper towels, because they may contain wood chips and scratch your glasses," warns Janie Trottier. Clean your glasses daily by spraying an eco-friendly anti-reflective cleaning solution and then wiping it off with paper tissues. If there is any residue left on your lenses, go over them again with your microfibre cloth. That's right: say goodbye to fingerprints!
Gently handle your frames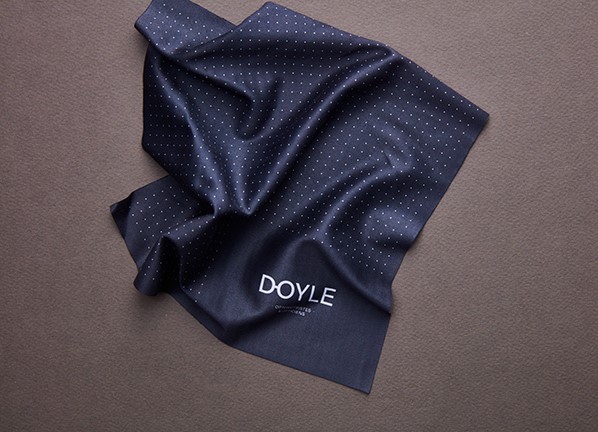 5. Avoid corrosive products and extreme temperatures!
Corrosive products, such as alcohol, window cleaner, chemical products and aerosols like hairspray, can scratch your glasses and tarnish your frames.
Extreme temperatures can also ruin any treatment applied to your lenses, so avoid them as much as possible to prolong your glasses' lifetime. "People have a tendency to leave their sunglasses or eyeglasses in the glove box of their car, but this should be avoided at all costs," adds Janie Trottier, optician.
The high concentration of heat in a car, combined with low temperatures outdoors, can make your anti-reflective treatment crack and damage your lenses. Smaller thermal shocks, such as heat from an oven or spa, should also be avoided to prolong your glasses' lifetime.
6. Remove and store your glasses carefully
When taking off your eyeglasses, remove them with both hands. Then store them in their case, making sure you don't force the stems.
* * *
To book an appointment with one of our eye care specialists or browse our selection of eyeglasses and contact lenses, head to doyle.ca.