Sporting a new allure
Both bold and elegant, the Doyle boutique in Saint-Roch is the work of Atelier Zébulon Perron, a renowned design firm specializing in commercial developments. The boutique concept, designed to make eye care a unique and pleasant experience in a breathtaking space, was elaborated by the Doyle Group and Zébulon Perron.
The spectacular Saint-Roch venue replaces Langlois et Opticiens and the Lunetterie du Faubourg with the same great team to serve you! In the new boutique, you'll discover a unique design with marble and shades of blue, but also accessible display cases, an inviting and warm decor and loads of eye-catching frames in a vaster, more luminous space. This brand-new boutique is located in the trendy, dynamic Saint-Roch borough — a perfect match for its daring design. And what better than a majestic mural by Simon Giguère to tie everything together?
Where harmony and distinction meet
Painted in June 2021 on the panoramic wall overlooking the boutique, the splendid mural can be seen from the Doyle boutique in Saint-Roch, and perfectly integrates the venue's visual intention. To create this work, the artist was perched atop a scaffold in the hubbub of a construction site for a whole week! Simon Giguère's mural is a reference to unlikely eyeglass frames, and fits in perfectly with its surroundings, all while elegantly distinguishing itself in the space.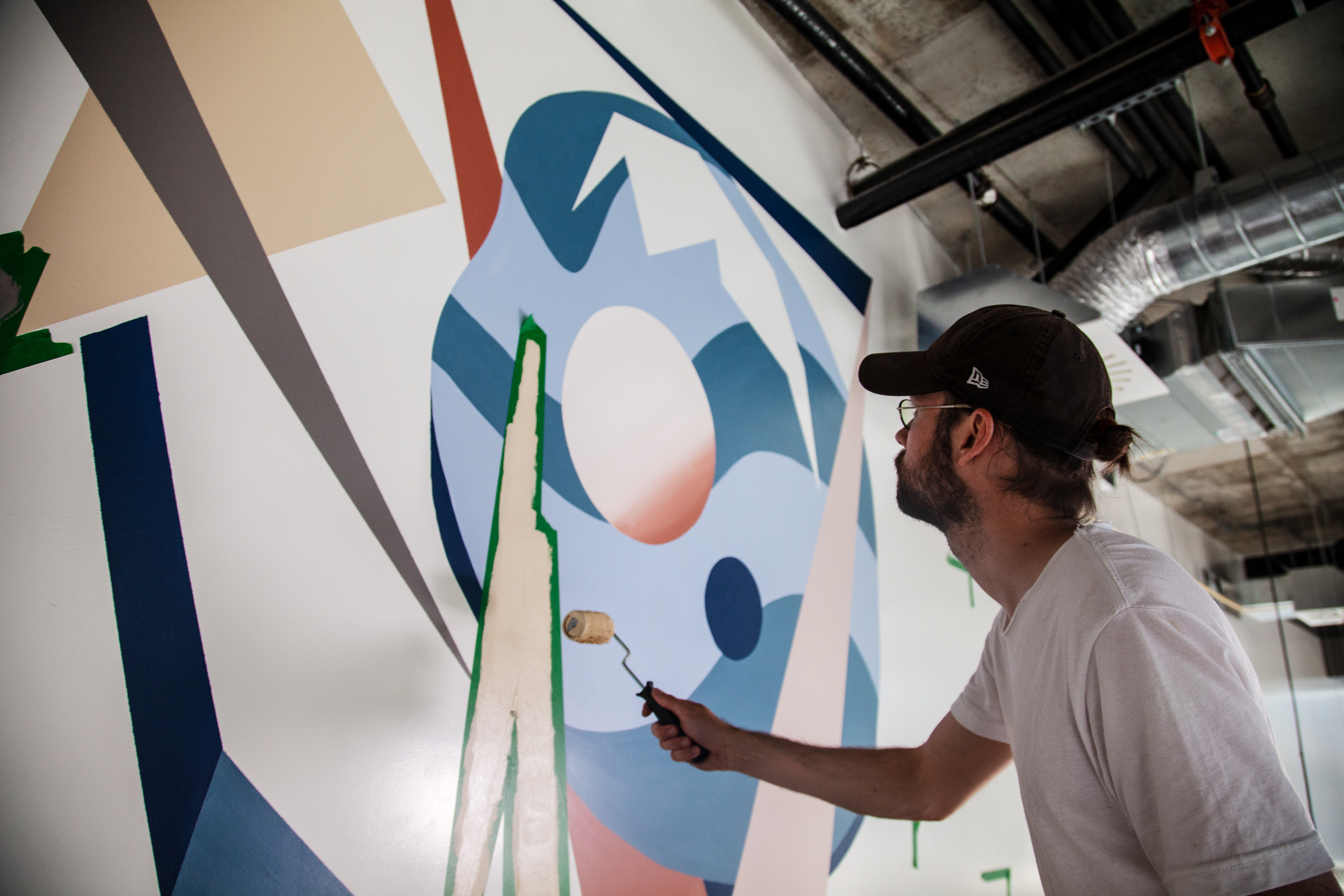 A knack for precision and intuition
A graphic designer by profession, artist Simon Giguère has always been passionate about geometric shapes and colour. Since 2013, Simon has started expressing his creativity through painting, to challenge himself and spend more time away from screens. This new medium is a revelation to him and helps him take his artistic approach to the next level. The artist draws his inspiration from digital codes, using digital images as a matrix to create abstract works filled with lighting effects, colour planes and gradients. The result is organic, intuitive works created with breathtaking precision, which you can now admire in our Doyle boutique in Saint-Roch.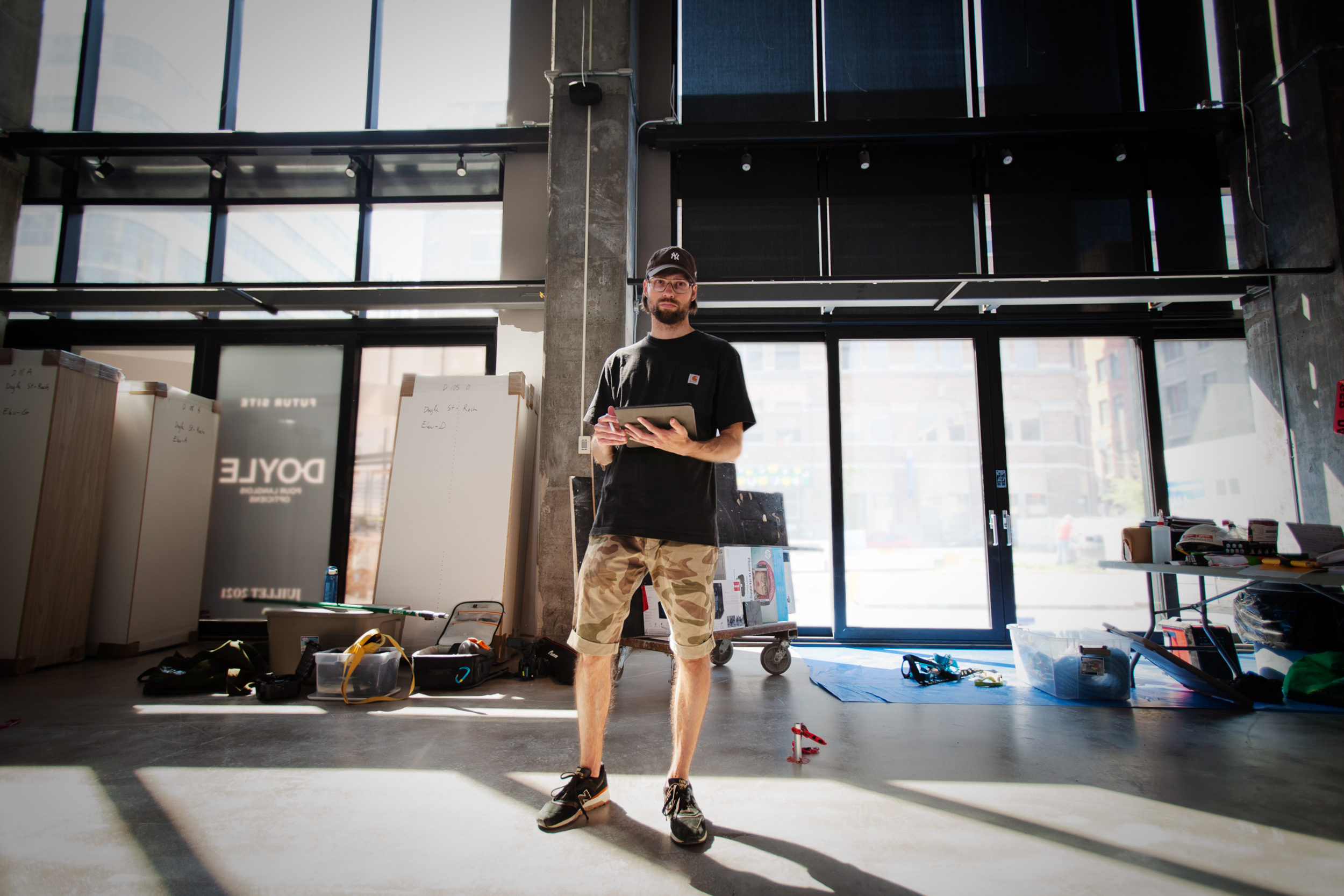 Satisfying your curiosity
Curious? Come discover our new eye care boutique concept and take a peek at this gorgeous mural. We look forward to welcoming you in our new Saint-Roch location on de la Couronne Street!