Tip #1 > Ooh and Aah Over Round-Shaped Frames
Why? Because round-shaped frames will help your child avoid looking over their eyeglasses, which can be problematic in some cases — for instance, if your child's glasses are meant to correct a lazy eye. A round-shaped frame will encourage their gaze to stay where it should be: at the heart of the lens.
Tip #2 > Give the Floor to Your Child! 
If there is one thing you don't need to get involved with when choosing eyeglasses with your child, it's the frame's colour.
"If your child doesn't like the frame, it's plain and simple: they won't wear their glasses!" explains Janie Trottier.
If it's possible, let your child pick the frames that catch their eye — even if it's not a personal favourite!
Tip #3 > Opt for Acetate, and Peace of Mind!
Even though metal frames are really pretty, they're usually much heavier than acetate and need more frequent adjustments. This is why our experts strongly recommend opting for an acetate frame.
"Kids have a tendency to prefer acetate frames over metal, because they are usually more comfortable. And today, there are lots of options to choose from, many of which almost look like mini-versions of adult eyeglasses," says Dr. Blackburn.
In small kids, the nose bridge often isn't formed yet, so metal frames tend to fit well thanks to the integrated nose pads. But when they are chosen carefully, and adjusted by an eye health professional, acetate frames fit just as well.
Thankfully, more than 80% of children's eyeglasses on the market are made with this material, and are also available in various colours and shapes. It's time to be daring!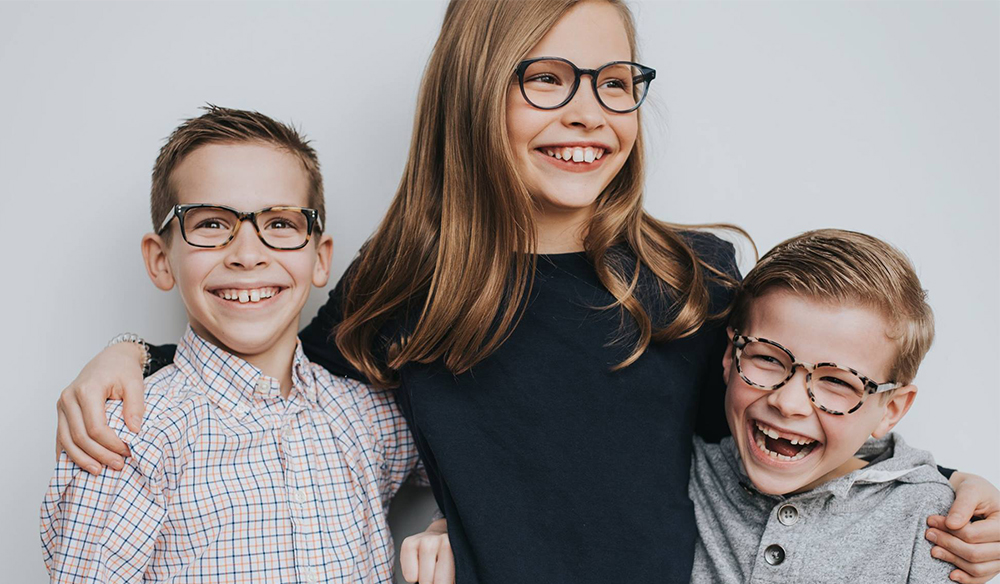 Tip #4 > Pick the Right Size
"It's important never to select frames that are on the small side, since they are likely to become uncomfortable by sliding down their nose, and will end up left behind by your child!" reminds Janie Trottier.
Frames, if even slightly too small, will slide constantly and won't provide optimal comfort. Make sure the stems are straight and not stretched out when your child puts them on. Your child's eye should also be perfectly centred at the width. But no worries, your optician will be there to advise you during the fitting!
Tip #5 > Choose Appropriate Lenses
Choosing the right lenses is just as important as choosing great frames. An anti-reflective treatment is a must, because it allows for unparalleled vision comfort indoors and outdoors, especially if your child is exposed to screens or interactive whiteboards at school.
Our optician also advises choosing lenses with a superior anti-scratch treatment, because we know that children's eyeglasses are prone to accidents! And to protect your child's eyes against UVs and blue light, you might want to opt for photochromic lenses, which are perfect for kids with fragile eyes, or those who are exposed to screens on a regular basis.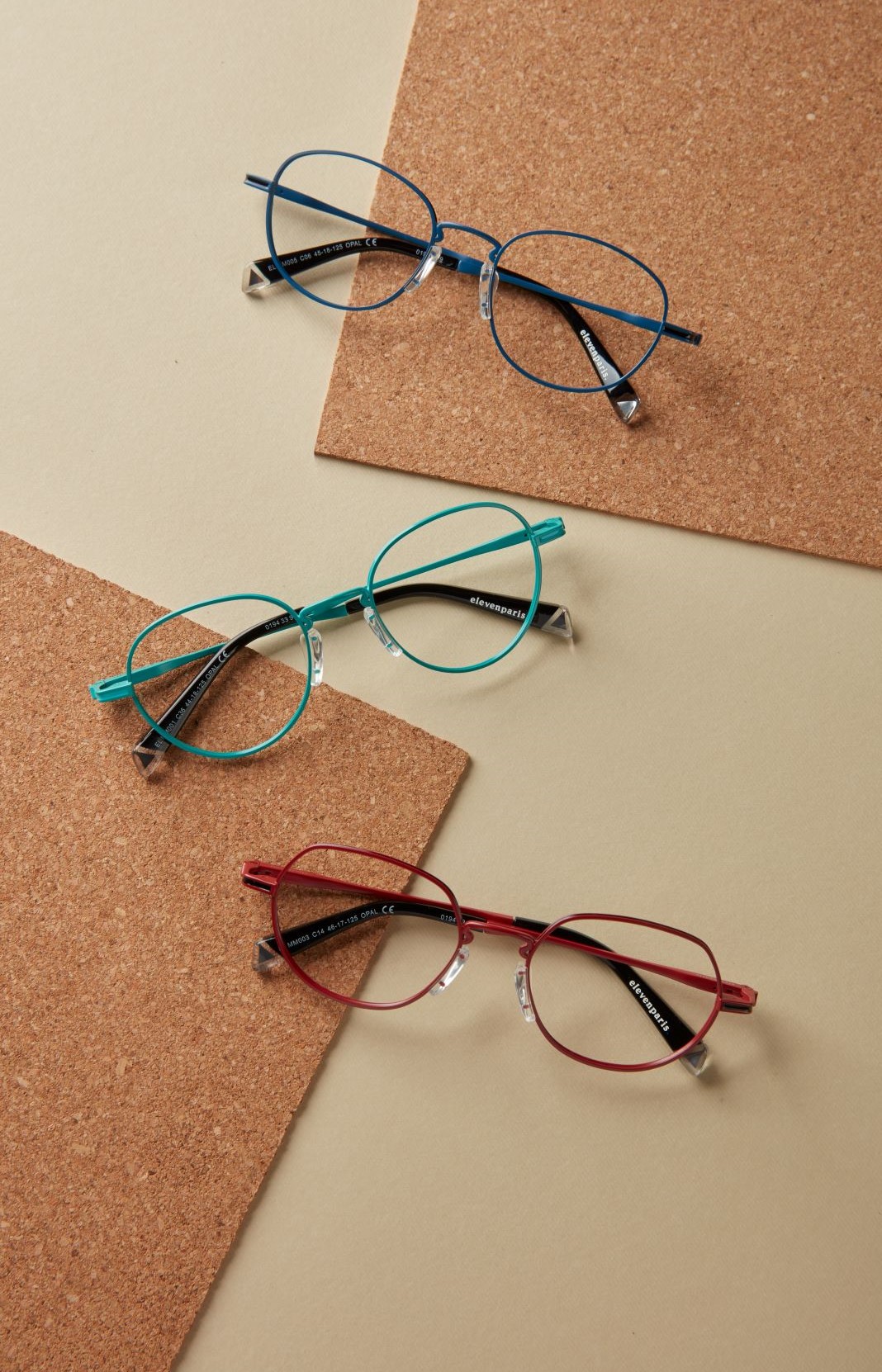 What If Your Child Is Clumsy?
Janie Trottier recommends taking a look at Nano glasses, which are made especially for energetic kids! Proclaimed "indestructible glasses", they are very resistant. Although they most certainly are not foolproof, they are probably less likely to break. :)
What If Your Child Is a Future Olympic Champion?
Consider purchasing an elastic cord to make sure the glasses stay in place when your child is playing sports. We can also make prescription swimming goggles, and even clips that can be inserted in ski goggles! Don't hesitate to speak to your optician about any sports-related needs for your child.
Are You Familiar With Our Junior Plan?
To offer you complete peace of mind, our Junior Plan includes a one-year warranty on eyeglass frames for all manufacturer defects. The warranty also applies if your child loses or breaks their glasses.
Then, you can choose from one of the following options:
Option 1: if you purchase a pair of eyeglasses at the regular price, you can benefit from a second pair of lenses for free (that you can use for a second pair of ophthalmic frames or sunglasses), either right away, or later on during the year. This can be useful if your child's prescription evolves quickly.
Option 2: simply enjoy 25% off the total amount of your bill (including frames and lenses for your child), and still enjoy the one-year warranty on scratches.
Before your next appointment at Doyle, you can preselect frames with your child through Doyle.ca!


Written in collaboration with Dre. Karine Blackburn, optometrist associated at the St-Henri boutique and Janie Trottie, associated optician at the Terrebonne location