During the winter season, our eyes are particularly at risk, because the wind and sun reflecting off the snow can be quite harmful. Not to mention that numerous sports-related accidents occur because of bad vision. So, how to fully enjoy winter while keeping safe? It's quite simple: you just need the right equipment. Here's the gist.
Protect your eyes from accidents
If you practice winter sports such as hiking, skiing, fatbiking or skidooing, you need to protect your eyes. Why? Because you can encounter foreign objects that can harm your eyes, but also because without adapted protective gear, it's harder to distinguish bumps in the snow. What's more, many people practice winter sports without appropriate vision correction because they don't have prescription gear. Their bad vision is often responsible for accidents which could easily be avoided.
Here are three solutions to consider:
Universal prescription ski goggle inserts
Unknown by many, the universal prescription insert is an accessory that can be inserted inside any "standard" ski or snowboard goggles. The pressure of the goggles keeps the insert in place. And, since the insert is closer to the goggle lens than your face, it doesn't fog up. What we love the most about these inserts is that they are also available in children's size.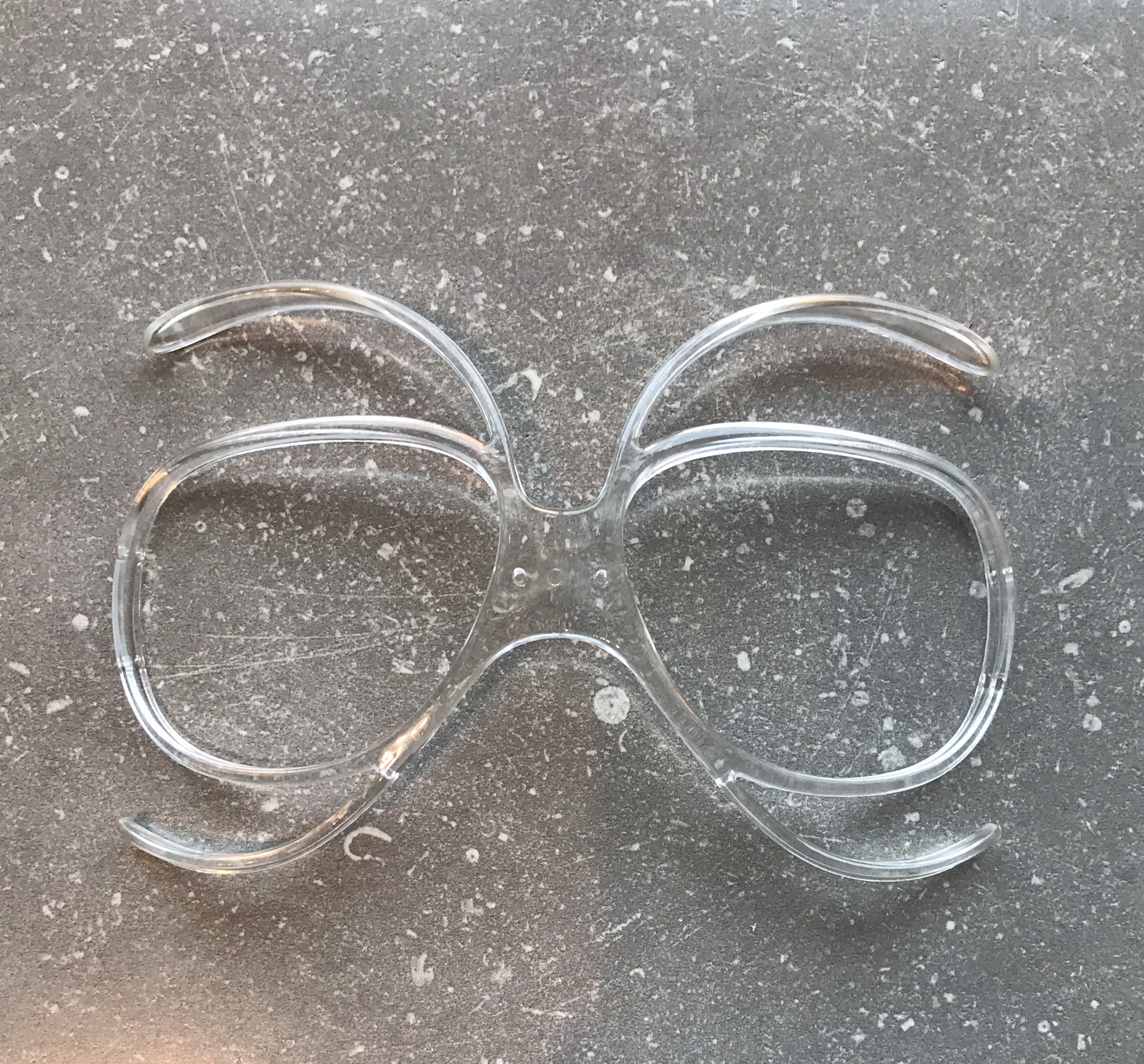 Where to buy them: In any Doyle boutique. $69 for the insert + the cost of your prescription lenses.
Over the Glasses ski goggles (also known as OTG goggles)
Some ski goggles are designed to accommodate your prescription glasses.
Where to buy them: In most sports shops. Friendly tip: remember to bring your helmet to try the goggles on with your equipment, to make sure that everything is compatible!
Contact lenses
Did you know that certain contact lenses can also correct nearsightedness, or myopia? It's true: not all contact lenses are meant to correct farsightedness. There is simply no good reason to hit the slopes with bad vision. These types of contact lenses are called multifocal lenses and can be purchased for wearing daily (but are ideal if you only wear them occasionally ), bimonthly or monthly.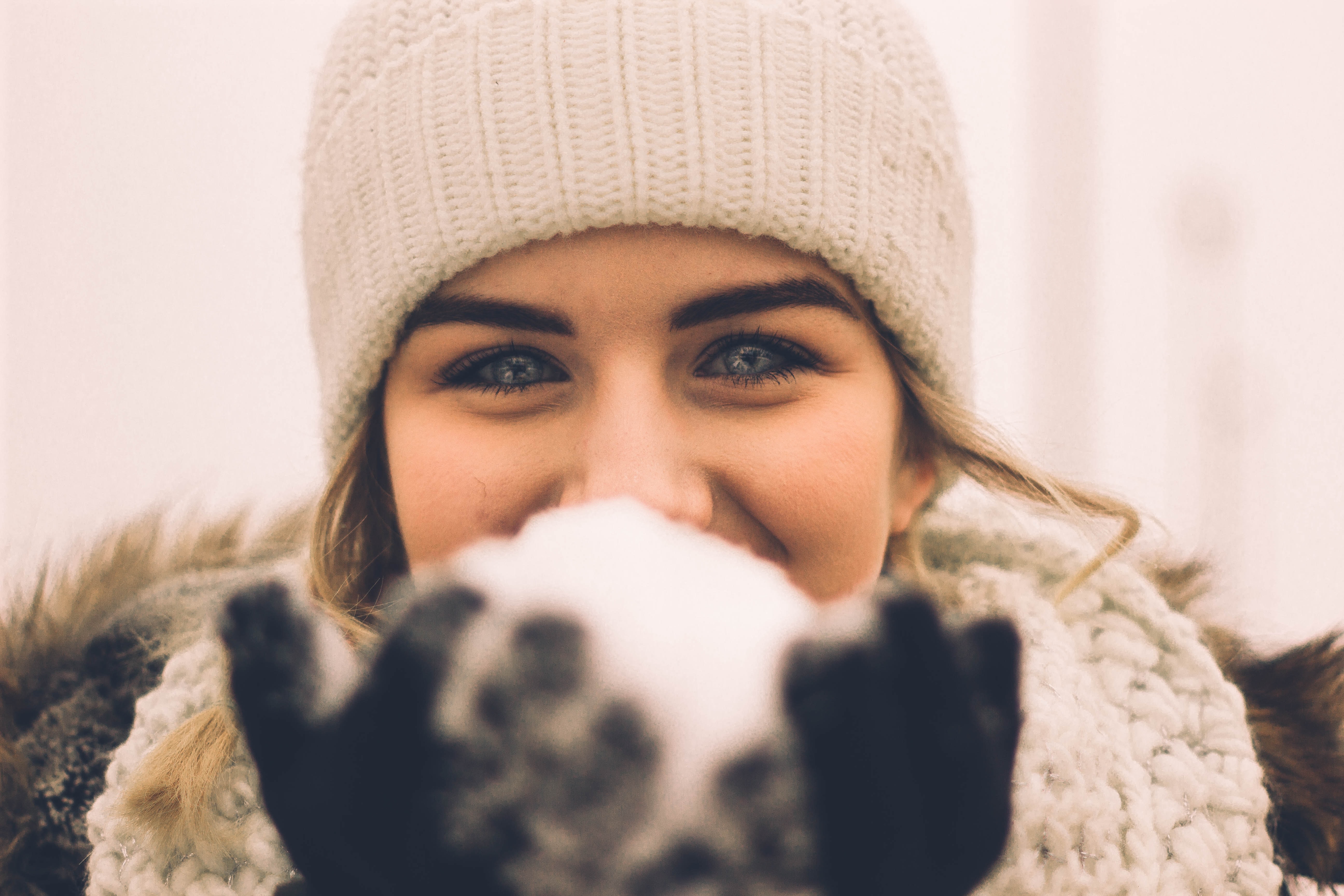 Where to buy them: If you are already a Doyle client, you can order your multifocal contact lenses online, in just a few clicks! Otherwise, don't hesitate to book an appointment with one of our optometrists.
Protect your eyes from the sun
When it snows, it's really important to protect your eyes against the brightness – UV rays are blinding and can have damaging consequences on your ocular health. Wearing sunglasses will protect your eyes from the wind and foreign objects such as tree branches. But mostly, your eyes will be protected against harmful UV exposure. Unfortunately, few people know what elements to consider to filter UVs — but it's extremely important to choose your sunglasses wisely.
"During the wintertime, opt for curved sunglasses — ones that are rather closed off on the sides," explains Catherine Delage. "Make sure that the sunglasses you choose are UV400 — because if not, you won't be protected from sunburns on the cornea," adds the optician.
Here at Doyle, all of our sunglasses are high quality and certified UV400. When shopping for your sunglasses, you'll be able to choose amongst various types of lenses. Aesthetic considerations aside, you'll want to select lenses that are adapted to the activities you practice. Here is some useful info about the most common lenses on the market, to consider when shopping for your next pair of sunglasses.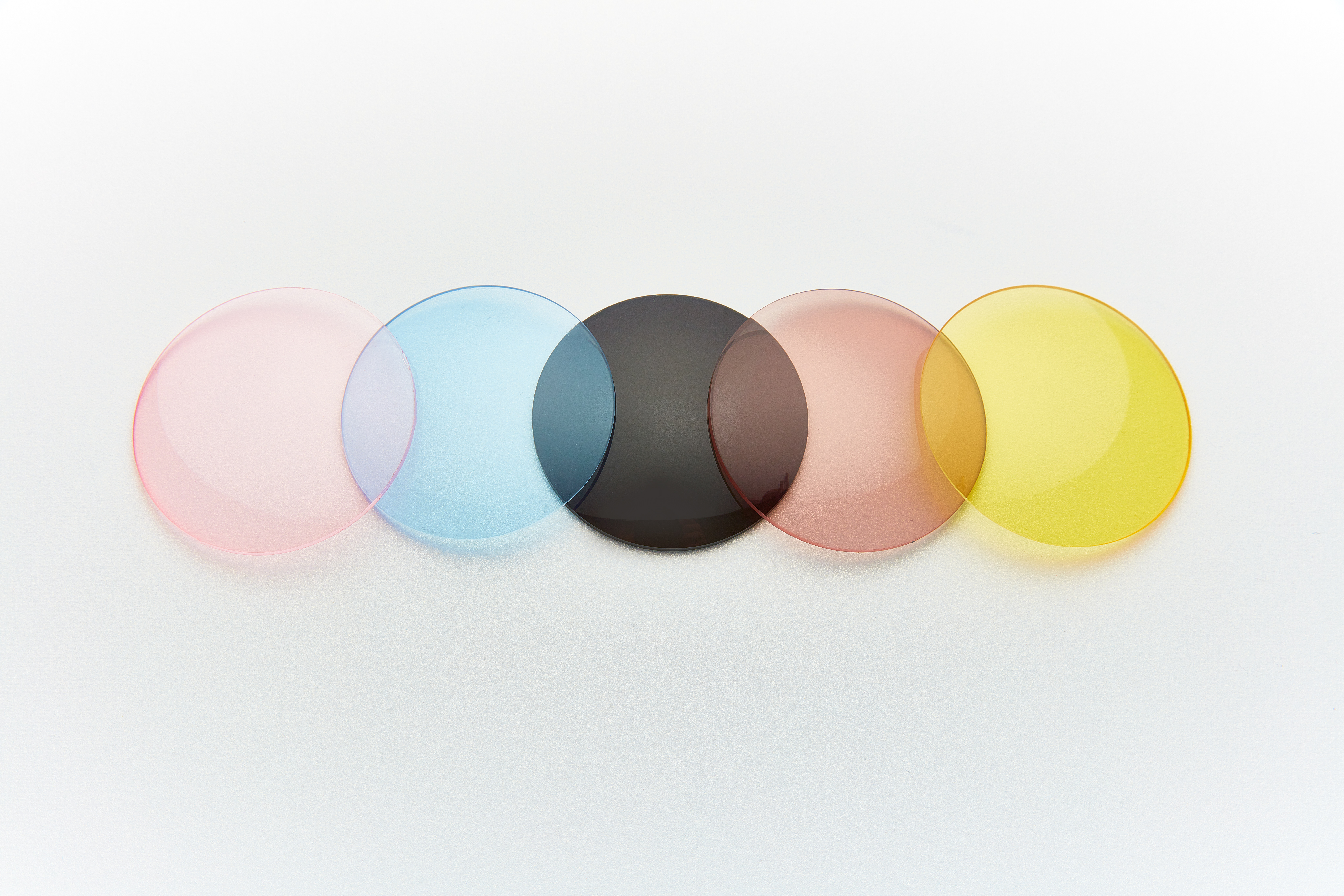 Photochromic lenses
Photochromic lenses change colour according to the intensity of UV rays. If it's sunny outside, the lenses become darker, and at night, they get lighter. In either case, they offer good protection for your eyes.
Best suited for: Photochromic lenses are perfect for people who only have one pair of sunglasses and wear them daily. They adapt to the weather and level of brightness depending on the time of the day.
Tinted lenses with a yellow or orange shade
Yellow or orange tinted lenses help reduce the sun's blinding effect and enhance the ability to see contrasts and changes in terrain.
Best suited for: These types of lenses are ideal for avid walkers, especially nature lovers, since they offer better vision and optimal protection for your eyes.
Mirrored lenses
Mirrored lenses are available in a variety of shades and colours, and help reduce the sun's brightness and reflectiveness.
Best suited for: Mirrored lenses are perfect for people who like to hike or climb mountains, because at high altitude, the snow is even more blinding!
Polarized lenses
Polarized lenses are very popular because they accentuate changes in terrain and heighten contrasts. As a result, your eyes see better and are not as blinded. Some lenses, such as Maui Jim lenses, even feature a mirrored section at the top and bottom of the lens, to reduce blinding due to snow or ice.
Best suited for: Polarized lenses are loved by cross-country skiing aficionados as well as hiking fans. They are also suited for people with light-coloured eyes, since they are prone to higher sensitivity to the sun. People who suffer from headaches in the winter because of the brightness also appreciate them.
Clear or dark specialty lenses
Most regular sunglass lenses are tinted at 14%–21% (level of the sun's transmission). This percentage is sufficient for most people who practice outdoor sports during the daytime.
But in certain extreme cases, such as for mountain climbers, the needs are greater. This is why specialty glasses can have lenses that are almost black (6%), or almost transparent (83%) and slightly tinted with pink or yellow to increase contrasts and show changes in terrain more clearly at dusk.
Questions or concerns?
If you are worried about your ocular health, and think you may have harmfully exposed your eyes to the sun, we urge you to book an appointment with one of our optometrists. Start planning your next outdoor trip today and head to the closest Doyle boutique to shop for glasses and take advantage of our opticians' useful tips!