Well Thought-Out Design
Atelier78 eyewear is like no other! It is born out of a methodical, iterative creation process involving various experts.
Working closely with a Quebec designer, a group of opticians determines their customers' needs. As they are in touch with you on a day-to-day basis, they are able to collect feedback, identify market gaps, and take note of potential problems with certain eye frames to avoid any discomfort.
Every half-millimeter makes a difference! Are the frames are too low? Are the stems causing pain at the back of the ears? Are the hinges too soft to make adjustments? Not on Atelier78 frames. Prototypes are closely examined and many rounds of adjustments are made, creating eyewear that is close to perfection. For most eyewear fabricants, this important step is usually skipped because of a lack of time.
Our goal? To create the perfect fit, meaning that we create frames that fit all anatomies and prescriptions. Dreamed up by Canadians, Atelier78 eyewear is 100% made for Canadians! And with a sustainable approach in mind, our timeless styles are made to last. We leave eyewear fast fashion to others.
Ethical Fabrication
The benefit of creating eyewear in-house is that we have better control over labour conditions and the quality of the final product when making the frames. To ensure this, Patrick and Karl (president and vice-president of the Group, respectively) make regular trips to China to visit our partners. Why China? Because today it is virtually impossible to make the frames here in Canada. Trade regulations have been modernized these past few years, manufacturers are willing to answer our million questions, and they allow us to visit their workshops. They also actively take part in our ever-evolving design approach.
These numerous visits to China have allowed us to choose our partners carefully. Here at Doyle, getting the best price is not our priority! We prefer to pay more and make less profit, knowing that our eyewear is made with a smile.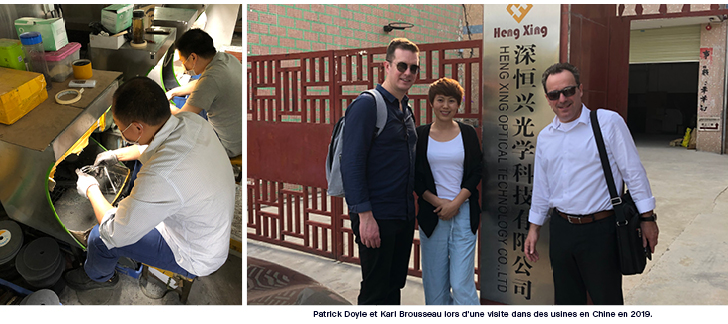 Eco-Friendly Materials
Atelier78 eyewear features various materials, including metal, acetates, and more. We love to follow trends and create a vast selection of styles. But we also like to innovate. That's why we decided to create a few unusual frames made with bio acetate, an eco-friendly material that has been attracting eyewear designers for a while now, but remains too expensive to be featured in the market leaders' collections.
At Doyle, we're not afraid of anything, and we prefer to make less profit to offer you affordable frames - as long as they're respectful of our planet. After all, if no one does it, this innovative material will never be known. And if no one knows about it, fabricants have no incentive to work with bio acetate and create exciting colour palettes! Long live eco-friendly eyeglasses!
Frames that Give Back
Atelier78 frames are ethical and committed. For each pair of glasses you purchase, we commit to donating $10 to the Charles Bruneau Foundation, a charitable organization dedicated to fighting pediatric cancer. To date, we've given back over $50,000 - yet another reason for our employees to be proud!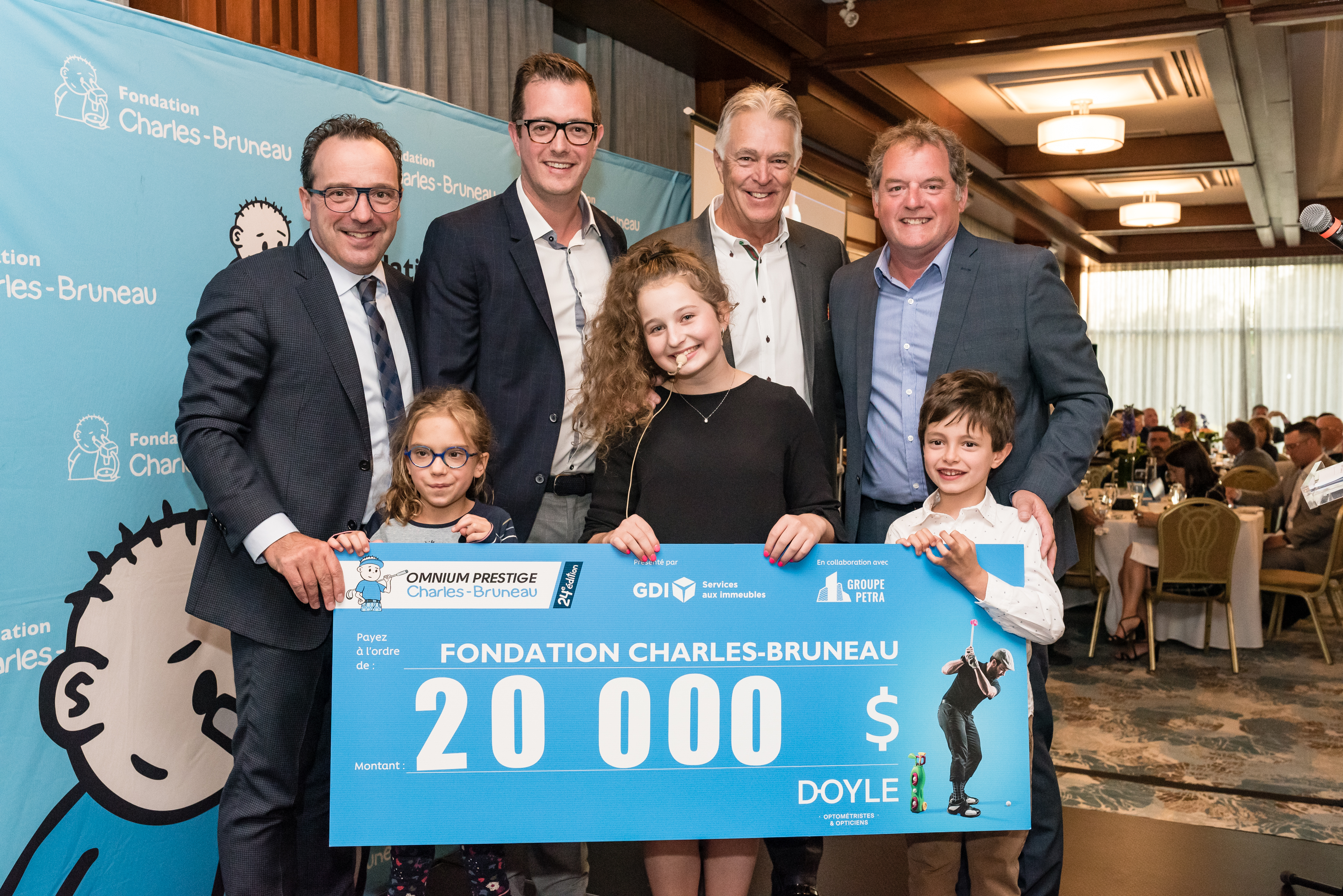 Something to Look Forward to in 2020
Curious? Enthusiastic? It's quite natural. Check out our Winter 2020 collection, a line made with metal - ultra-light stainless steel. With finesse, lightweight frames, and superior comfort, they are available in three gorgeous colour schemes. And the eco-friendly star this spring? An irresistible frame made with bio acetate. Stay tuned!